 WELCOME TO THE IEEE ISORC 2020
Due to the COVID-19 pandemic, the ISORC 2020 conference is going virtual on the same dates of May 19-21, 2020. Please check the Program Schedule, and the Registration link is online now.
Please join the virtual ISORC 2020 conference via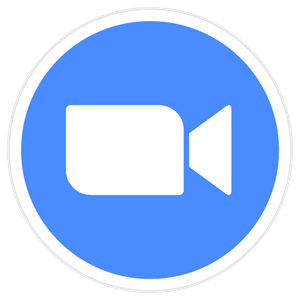 Zoom Link.
The ISORC sessions are complimentary for non-authors, but each session has a cap of 500.
Our hearts and thoughts remain with those affected by the COVID-19 outbreak worldwide.
IEEE ISORC was founded in 1998 (with its first meeting in Kyoto, Japan) to address research into the application of real-time object-oriented distributed technology. Since then, ISORC has continually evolved to meet the latest challenges faced by researchers and practitioners in the real-time domain, with an emphasis on object-, component- and service-oriented systems and solutions.
ISORC is a single-track conference, with a lively community. We have hosted a number of associated workshops, and are proud of our spirit of openness. We seek to encourage diverse views and new approaches to all Real-Time Issues and Challenges for novel applications and systems in RT computing issues.
Accepted papers from ISORC 2020 will be invited for submission to a Special Issue of a Journal that will be advertised in short.
Papers are to be submitted through the HotCRP system.
For details about the Open Distributed Real-time Embedded (ODRE) systems workshop, please click here.
Registration link is available now, please visit Registration page for details.
For our 23rd symposium, we are meeting in USA, in the city of Nashville . Our meetings will take place at Vanderbilt University Law School VIRTUALLY. For more information on IEEE ISORC 2020 and its location, calls for papers, workshops, and events, please use the menu bar at the top of the screen of the main page. We look forward to seeing you in USA in Nashville 2020!
Important Dates


Main Track:
Submission deadline: January 17, 2020 January 31, 2020 AOE(Firm)
Rebuttal period: March 9-11, 2020
Acceptance notification: March 20, 2020
Camera-ready papers: April 6, 2020
Conference: May 19 - 21, 2020

Poster/Demo Session:
Submission deadline: March 24, 2020
Acceptance notification: April 1, 2020
Camera-ready papers: April 6, 2020

Registration:
Author registration deadline: May 6, 2020
Early registration deadline: TBD
Late registration deadline: TBD

Tweets by isorc2020
Keynote Speakers
Speaker: Akshat Vig, Amazon Web Services Tweet to @akshatvig
Title: Demystifying Amazon DynamoDB: Fast and flexible NoSQL database service for any scale
Abstract
Amazon DynamoDB is a hyper-scale, NoSQL database designed for internet-scale real-time applications, such as serverless web apps, mobile backends, and microservices. DynamoDB provides developers with the security, availability, durability, performance, and manageability they need to run mission-critical workloads at extreme scale. In this session, we dive deep into the underpinnings of DynamoDB and how we run a fully managed, nonrelational database service that is used by more than 100,000 customers. We will go over the details to understand how DynamoDB adapts to customer workloads in near real-time. We will also cover some of the foundational features such as DynamoDB streams that provide near real-time delivery of de-duplicated event logs @scale, which enables key features such as global replication and point in time restores.
Bio
Akshat Vig is a Principal Engineer in Amazon Web Services (AWS) database services group focusing on NoSQL databases. Akshat has contributed to NoSQL products building key parts of services such as SimpleDB, DynamoDB, and Amazon Keyspaces. Akshat was one of the leading architects of DynamoDB Streams, DynamoDB Transactions, and DynamoDB Continuous Backups and Point in Time Restore. Akshat has served on numerous program committees. Before Amazon, Akshat has played a key role in building scalable infrastructure for a successful healthcare startup.
Acknowledgment
We acknowledge support from the following.